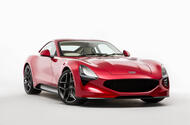 All-new V8-engined British sports car uses Gordon Murray's iStream architecture and has a flat floor for ground effect
TVR will present its new Griffith sports car at the London motor show (17-20 May at ExCeL) in limited-run Launch Edition form, for which prices start at £90,000.
This will be the car's first public appearance in 2018 and precedes the production of early customer cars, which are due on roads in 2019. Just 500 examples of the Launch Edition are due for production.
The Griffith, a rival to the Porsche 911, was first revealed at the Goodwood Revival last year. It's a two-seater built on an all-new platform that uses Gordon Murray's iStream architecture. Its striking design takes inspiration from the original TVR Griffith and Tuscan but adopts more advanced aerodynamics to boost performance.
David Seesing, a designer for TVR who "works between"
 the company and Gordon Murray Design, sees maintaining the relationship with the marque's history-making older cars as one of his most important priorities.
TVR Griffith: revisting an all-time classic British sports car
The iStream structure features inner panels of carbonfibre bonded into a steel frame to provide immense rigidity and impressive crash integrity. The bodywork is also made from carbonfibre, helping to keep the Griffith's weight down to 1250kg. The car is said to have a perfect 50:50 weight distribution.
Under the bonnet is a highly strung version of Ford's 5.0-litre quad-cam V8 Mustang engine, fettled by Cosworth to produce 500bhp. This has ensured that TVR's previously announced target for a 400bhp-per-tonne output has been met, and enables a sub-4sec 0-62mph time and top speed of over 200mph. Drive is sent to the rear wheels through a Tremec Magnum XL six-speed manual gearbox.
The Griffith is the second front-engined production car to have a flat floor, which TVR claims generates genuine ground effect aerodynamics to improve high-speed stability. The car is 4314mm long, 1850mm wide and 1239mm tall, making it the most compact car in a class. The 911, for example, is 185mm longer, 42mm wider and 55mm taller.
The Griffith has been set up with driving enjoyment as the priority over ultimate lap time, with TVR stating that it uses "intelligent engineering over electronic aids". The car sits on double wishbone suspension with adjustable coilover dampers at both the front and rear.
Power steering is electrically assisted and braking is handled by six-piston aluminium calipers and two-piece 370mm vented floating discs at the front and four-piston calipers with 350mm vented discs at the rear. The wheels are of 19in diameter and 235mm width at the front, 20in diameter and 235mm width at the back.
Each of the first 500 Launch Edition models can be reserved with a £5000 deposit. These early cars will come painted in bespoke colours and get their own version of the car's infotainment system.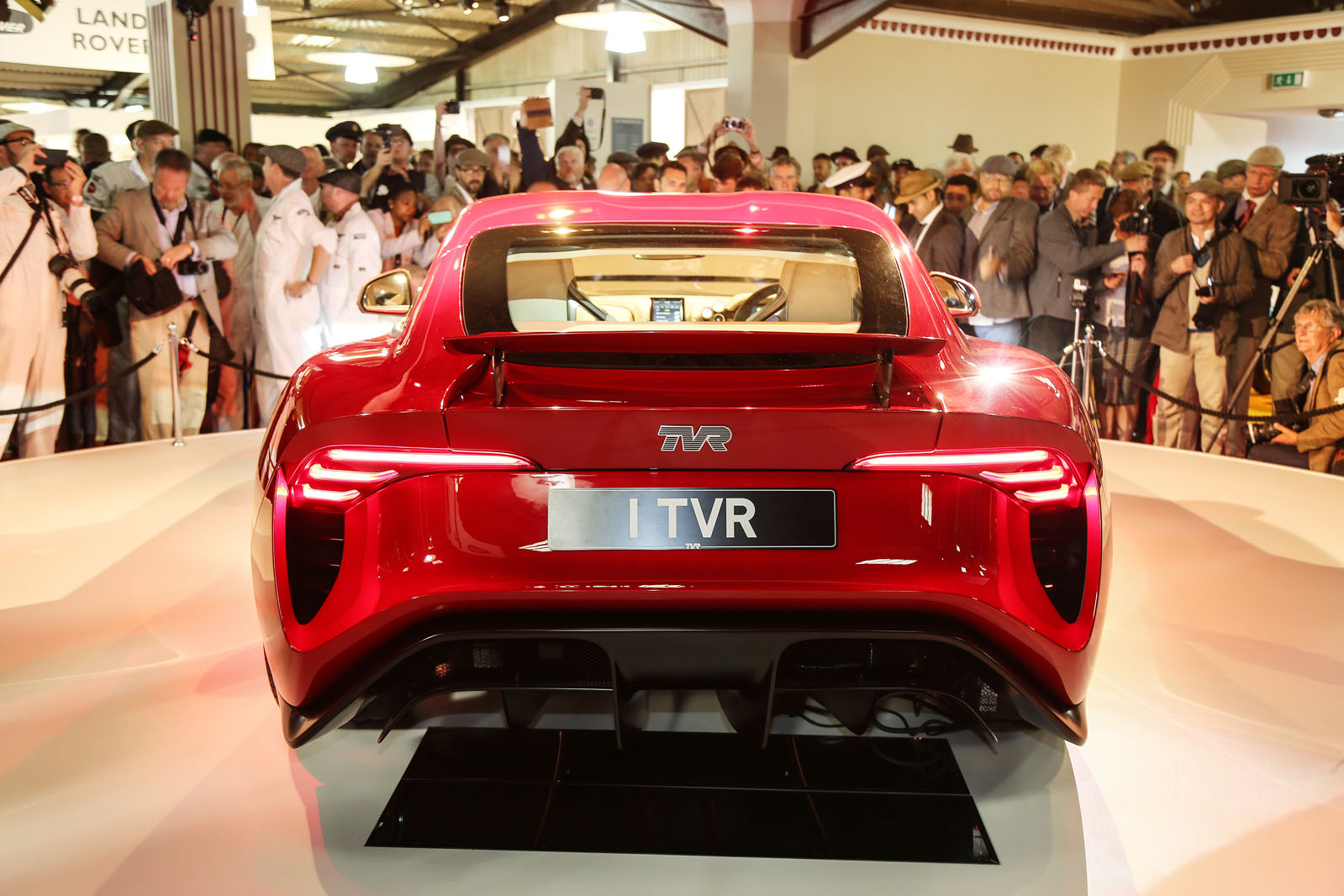 Although prices for the Launch Edition starts at £90,000, the actual figure is expected to vary substantially depending on trim 
and equipment. TVR bosses have affirmed their intent to retain the company's "a lot of bang for your buck" mentality, as it did under previous leaders.
The Griffith will be the first car to come from TVR's current owners, a private millionaires' consortium fronted by computer-gaming magnate Les Edgar that four years ago mounted a successful 
bid to buy the brand from Russian 'mini oligarch' Nikolai Smolensky.
Their venture has brought back one of the UK's most famous performance sports car brands, which was born 72 years ago in Blackpool 70 and ceased production in 2006 under Smolensky, who had resisted all attempts at revival until the current owners began a lengthy restoration process in 2013.
The TVR company will get a new-design factory
 that is claimed to provide 
new levels of compactness and efficiency and be constructed to deliver iStream models. With Welsh government financial help, TVR has put around £30 million into re-equipping an existing 184,000sq ft factory in the Rassau Industrial Estate, Ebbw Vale, close to the site of the proposed Circuit of Wales.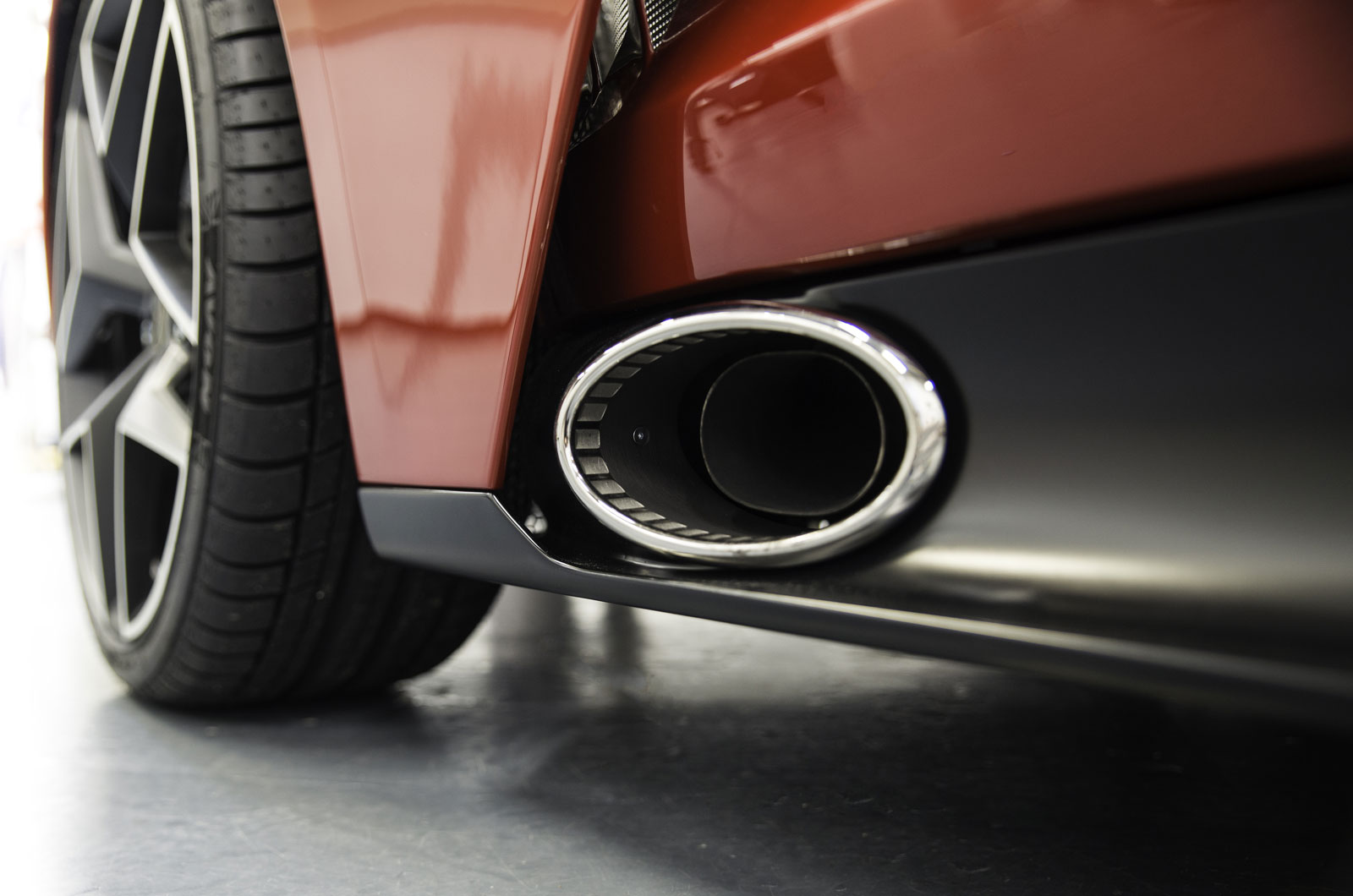 Edgar has told Autocar that his company's plans won't be affected by the uncertainty that shrouds the Circuit of Wales project. TVR expects to generate up to 150 jobs when its production gets into full swing.
Edgar said TVR is on track to take possession of the factory in the second quarter of this year. The company hasn't offered a precise timetable beyond that, but one convincing scenario is that factory preparation will take three to six months, pilot production should start before the end of the year and the first production cars should be on their way to early customers in the first quarter of 2019.
The production aim is to make and sell "the vast majority" of the 500 launch edition cars in 2019, after which annual production will grow to around 1000 cars.
The debut of a second model, probably a convertible, and subsequent higher-performance, lightweight models, reveal a potential annual production of around 2000 to 2200 cars "by about year five". That number neatly matches current European Small Series type approval regulations for a two-car line-up.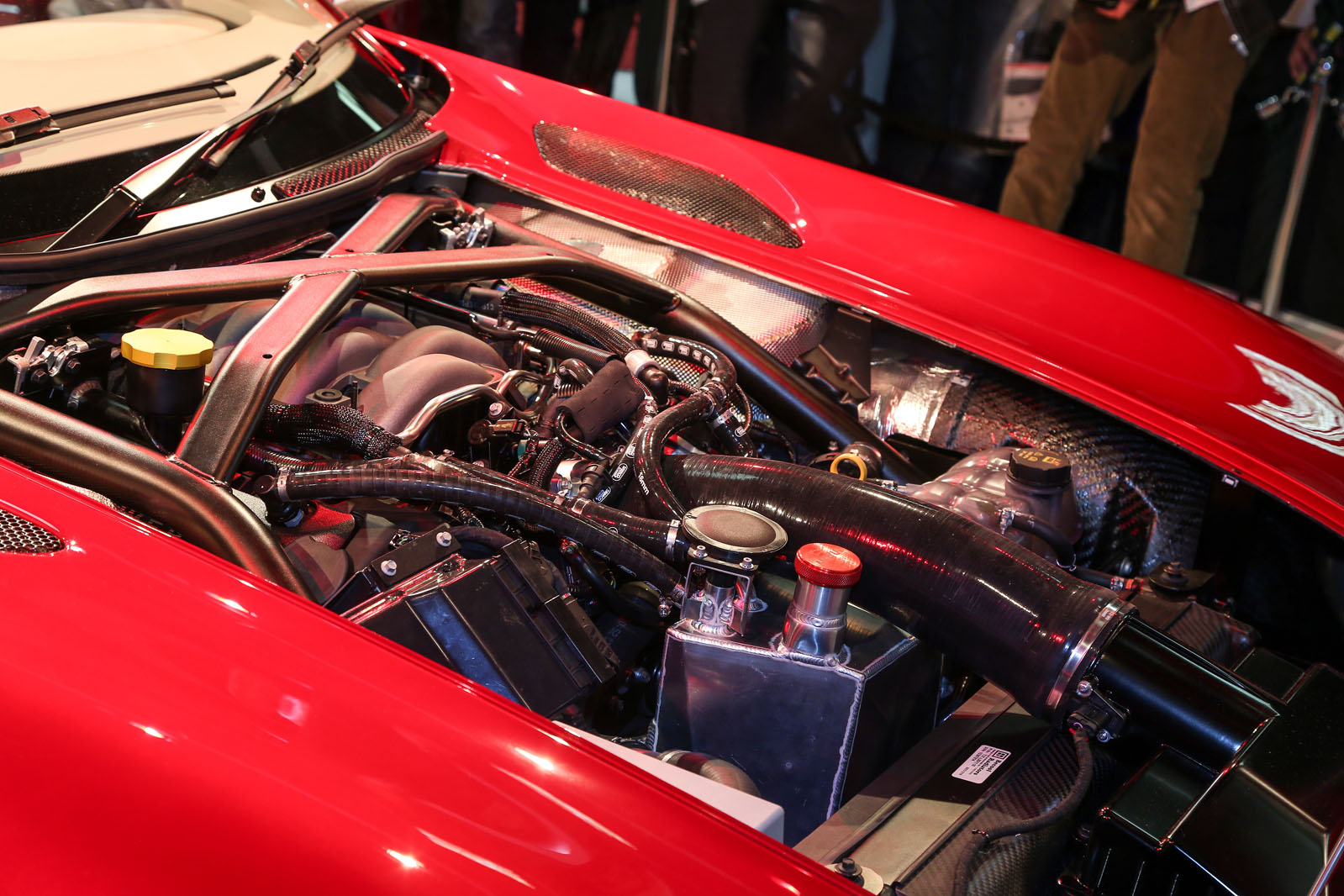 TVR will concentrate at first on selling in the UK market, doing new-car business from its Ebbw Vale factory in the early years, although it aims also to involve "heritage service centres" (i.e. existing independent TVR specialists) in its new-car business. It's already signing up European distributors, too, but US sales aren't in the frame for the foreseeable future.
At first, the priority will be
 to keep faith with the original 'TVR 500', whose money
 the company will have been holding for well over two
 years by the time the first cars are delivered. Last year, Edgar
 and colleagues moved to keep the group involved by staging
 a series of weekend "meet the team" meetings, during which a full-sized Griffith model was displayed and new detail was revealed.
"We lost about half a dozen people from those events," said Edgar, "but we gained 18 or 20. It was amazing to …read more
Source:: Autocar
Share and Enjoy